PAGE UNDER RECONSTRUCTION

Monkey Tours
Volunteer – Be the Scientist
Witness the dramatic social lives of toque macaques and langurs. With a little training from us, participants learn the methods to record monkey behavior, to analyze data, and to interpret their observations. Choose between current projects (tests of hypotheses) to participate in. There are daily data summary sessions and discussion among staff and visitors. Lectures or documentary films are offered in the evenings. Participants would stay with us for two weeks at our Field Research Center.
What you'll experience
You'll see up close, three primate species: toque macaques, hanuman langurs, and purple-faced langurs.
You'll be amazed
by the monkeys' rich repertoire of facial gestures, calls, and postures that they use to communicate with each other. Monkeys also exhibit a great variety of social behaviors, including: maternal care, courtship, social networking, play, turf wars, food competition, grooming, anti-predator behavior and possibly infanticide, among others. And your appreciation and does not end there – because each primate species has its own language.
You'll be assisted
by our expert field staff to identify, record and understand the monkeys' "language" and social dynamics.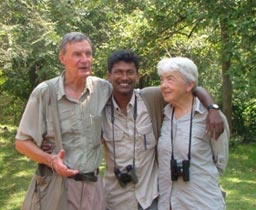 You'll contribute new data for testing current behavioral or ecological hypotheses.  Your observations also may help to resolve some conservation challenges. Monkeys are forever having social or environmental issues.  Depending on ongoing events at the time of your visit with us, you may have an opportunity to engage in a project focusing on an unusual monkey affair. You may also contribute through your special abilities in photography,  IT, or other skills.
Action – what you'll do with the assistance of our expert staff
follow monkeys on foot in the forest
identify individual monkeys (they have names) by their markings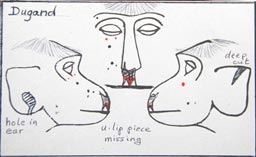 recognize basic primate behaviors, some plants, and the site's layout
choose a research tasks to your liking
record selected monkey behaviors according to a protocol.
discuss you and your team-mates highlights in observations
consider new ideas from discussions, lectures and your observations
contribute your records to our data log and to your take-away report
What you'll gain
a good understanding of the dynamics of monkey society
a new perspective on our own social origins and place in nature
an appreciation of conservation issues and strategies to address them
skill in methods of field studies in behavior and ecology
satisfaction of having contributed to science and conservation
fellowship and new friends among your team mates and our staff
Anyone can  benefit 
No special knowledge is required to benefit fully from participation. The tour is best suited for persons over 16 years of age and there is no upper age limit. Professional training is offered.
Study tour schedule
The tour is based in 13-days of participation, starting normally on a Monday and ending on Saturday. This allows weekends for international or local travel. Days are broken into morning and afternoon session with opportunities for mid-day siestas and recreation
More information
A full Briefing and description of this tours is available on request by email from wdittus@gmail.com